Safer Ohio School Tip Line
This is a free service that accepts calls and texts 24/7. The tip line allows students, parents, school administrators, and staff members to anonymously share information with school officials and law enforcement about threats to student safety. The tip line number is 844-723-3764.
The Ohio School Safety Center encourages reporting on:
Bullying and cyberbullying incidents;
Self-harm or suicidal behaviors;
Withdrawn student behaviors;
Verbal or written threats observed toward students, staff, or the school itself;
Weapons/suspicious devices on or near school grounds;
Gang-related activities;
Illegal drug use; and
Unusual or suspicious behavior of students or associates.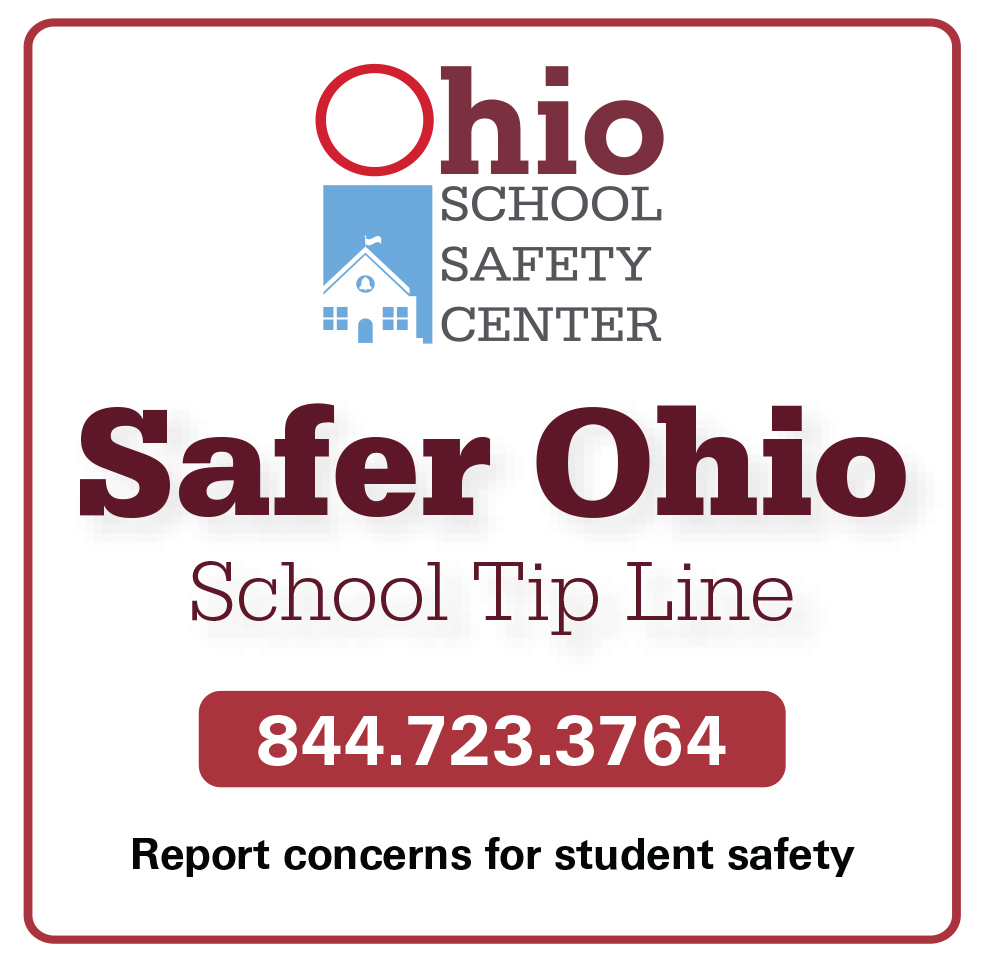 Crisis Text Line
By texting the keyword "4hope" to
741 741 you will be connected to a trained Crisis Counselor within 5 minutes. Any person may need help in coping with a stressful situation. Reach out by text to communicate with someone trained to listen and respond in a method that is private, secure, and confidential.
The Crisis Text Line is a free, confidential service available 24/7 via text on mobile devices. Data usage while texting Crisis Text Line is free and the number will not appear on a phone bill with the mobile service carrier. People of all ages can use Crisis Text Line.