The Teaching Professions' program is designed for students who are interested in a teaching, school administration, or guidance counseling career. This career pathway will help students learn more about future career options, while their field experience and coursework provide a solid foundation for a successful teaching career. Students will develop a professional portfolio that will summarize their field and classroom experiences. Due to the high percentage of teachers approaching retirement age in the next 5 years, it is estimated that more than 2.5 million teachers will be needed in the U.S. and about 57,000 K-12 openings in Ohio.
GRADE LEVEL: 10,11,12
SCHOOL: Kent
PROGRAM LENGTH: Two years
CREDIT AT KENT:
Level I: Adv/Honors English (1cr); Teaching Prof. IA-Educational Principles (1cr); Teaching Prof. IB Classroom Management (1cr)
Level II: Adv/Honors English (1cr); Teaching Prof. IIA-Curriculum Instruction (1cr); Teaching Prof. IIB Education & Training Capstone (1cr)
Skills Necessary for Success
Good communication skills

Patience and ability to handle stress

Ability to work with children and adults

Love of learning and enthusiasm for teaching

Organizational and managements kills
High school teacher

Middle school teacher

Elementary school teacher

Special education teacher

Sports instructor and coach

School counselor

Principals/school administrator

Media specialist
Higher Educational Opportunities
College credits available at any state university in Ohio

Bachelor's degree

Master's degree
Interest in working with people

Volunteer teaching and coaching experiences
Excellent attendance record

Minimum 2.5 GPA

Honors or Advanced English
Stories & Projects from Teaching Professions
Teaching Professions Recruiting Flyer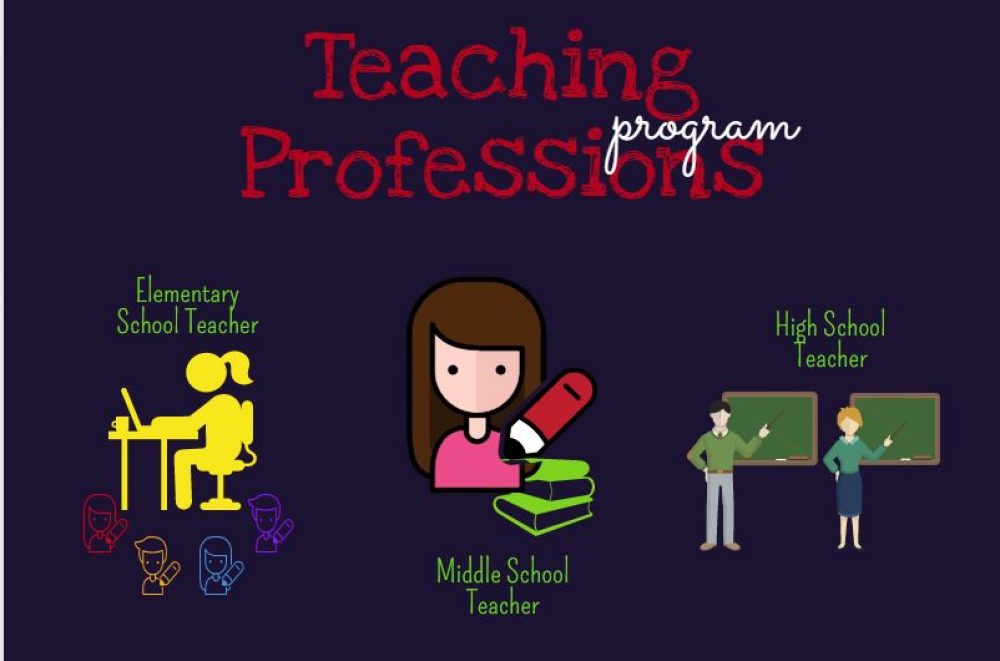 Teaching Profession's Students Interviewed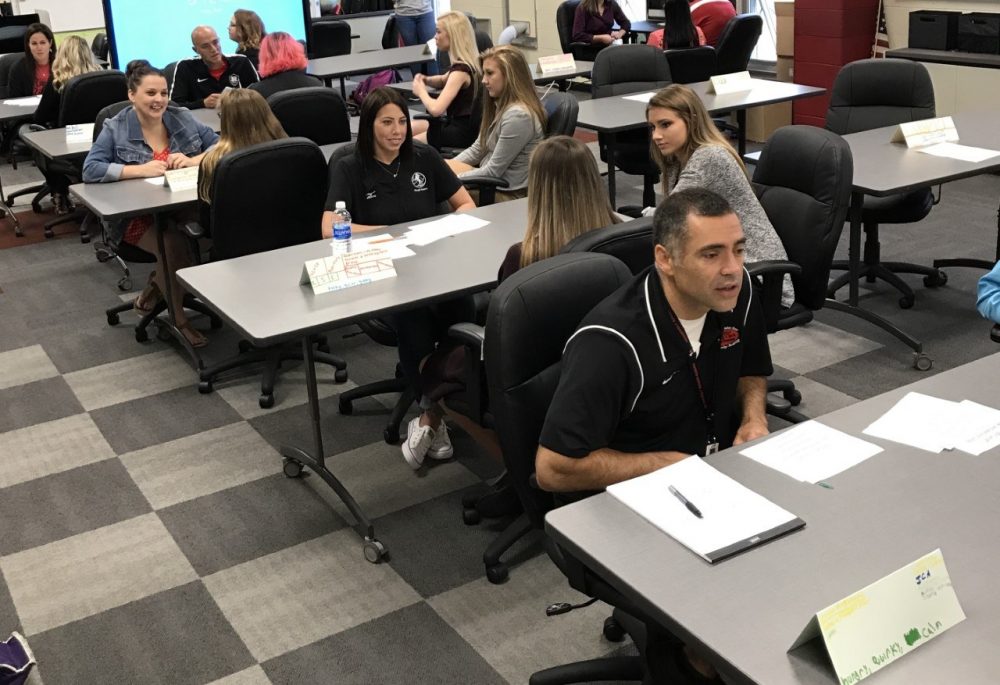 Students in the Teaching Professions' program participated in interviews with professionals using their skills gained in interview techniques, communication skills, and professionalism. Students spent time preparing for the mock interviews by participating in a "Dress for Success" day as well as researching, answering and practicing the most commonly asked interview questions.
During the mock interviews, students were matched with administrators, guidance counselors, and teachers and were challenged to provide answers to questions and solutions to real-life problem scenarios. The morning proved to be a powerful real-world application where all students gained knowledge and experience. Miranda, a junior in the Teaching Professions' program said, "I thought the experience was very eye-opening. I am sure that I will use the information and the skills I gained from this experience in my future interviews."
Teaching Professions Day at the Zoo Lesson
The challenge of planning engaging lessons was the purpose of the senior level Teaching Professions students taking a trip to the Cleveland Metroparks Zoo. Not only did they get a behind the scenes tour of the zoo and its animals' habitats, but they also heard about using their teaching degree with various positions at the Cleveland Metroparks Zoo.
Students planned from the Ohio standards for various grade level lessons incorporating the use of technology, real-life pictures and video and valuable information gained from the professionals at the zoo. The design of the lesson was perfect for building background knowledge about science, animals, and habitats to help students find success and fun in their learning. The behind-the-scenes tour was part of the zoo's Career Day, showcasing various positions around the zoo. The tours were hosted by zoo employees and offered insight into what a day's work entails in multiple careers at the zoo.