Health Careers Technologies
Since many health careers require further education, students will be prepared for post-secondary studies in their area of concentration. Health Careers Technologies students will learn clinical skills that are utilized in a variety of occupations in the medical field. Students learn basic health care skills, medical laboratory processes, physical therapy techniques and clinical techniques. Additional coursework is provided in anatomy and physiology, medical terminology, nutrition, infection control, and legal/ ethical issues. This program places an emphasis on helping students shape their own future by providing them with a wide range of entry-level skills and knowledge. Certification is available AHA CPR-AED for the Health Care Provider. Click here for a sample schedule.
GRADE LEVEL: 10, 11, 12
SCHOOL: Kent
PROGRAM LENGTH: Two Years
CREDIT AT KENT:
Level I – Anatomy and Physiology (1cr); CP English (1cr); HCT I-Allied Health (2cr)
Level II – CP English (1cr); HCT IIA-Medical Terminology (1cr); HCT IIB-Patient Centered Care (1cr); HCT II- Capstone (1cr)
Two year program

Shadowing observations

Level 2 Internship opportunities

Self-paced instruction and computer assistance when applicable
General Working Conditions
Involves close contact with people, patients and co-workers

Involves moving, lifting and fine motor skills
Anatomy and Physiology

Emergency Care & Triage

Medical Terminology

Nutrition & Dietary Modifications

Infection Control & Safety Measures

Rotations in Medical Assisting, Lab Assisting, Nurse Assisting, Dental Assisting & Rehabilitation Skills

Communication skills
Good Attendance

GPA 3.0

Biology

Problem-solving skills

Communication skills

Ability to follow directions
Youth Leadership Organization
HOSA (Health Occupations Students of America)
Chemistry/other sciences

Communication skills – writing, listening and speaking

Mathematics
Stories & Projects from Health Careers Technologies
Health Careers Technologies Participate in HOSA-Future Health Professionals Day at the Great Lakes Science Center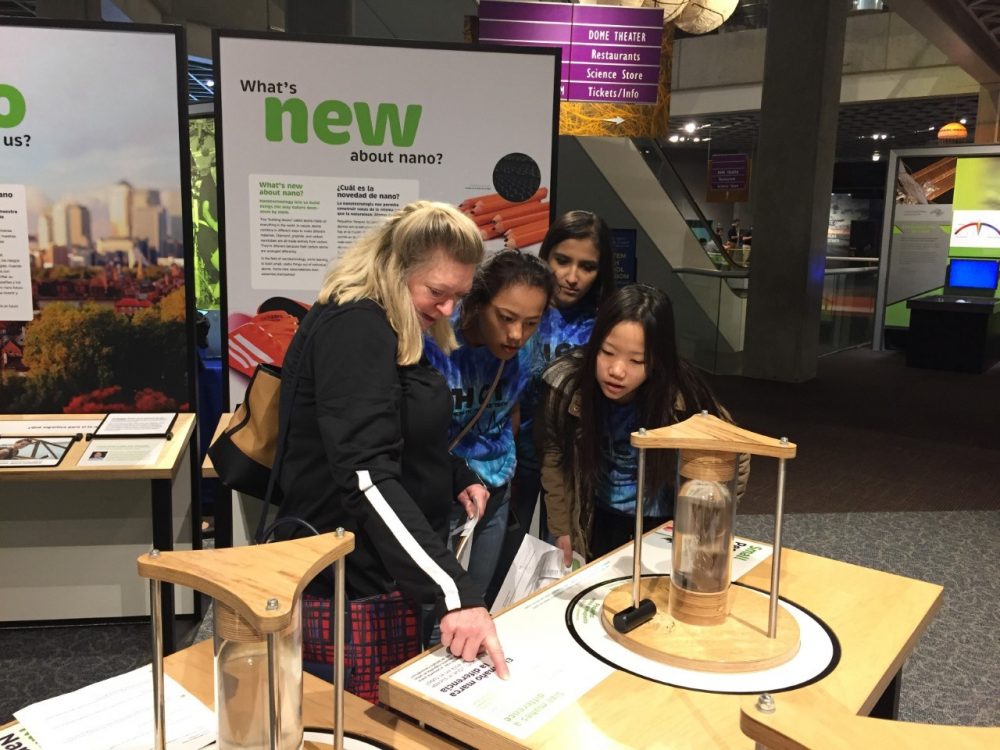 HCT level 1 & 2 celebrated HOSA Day by visiting the Great Lakes Science Center, in downtown Cleveland for their Health Career Day event. There students attended a lecture panel of Healthcare professionals whose healthcare careers have taken them on very nontraditional paths including an Emergency Room physician turned medical documentation consultant for University Hospitals, Mayo Clinic and other prestigious hospitals, the only Organ Procurement /Recovery Researcher in the US and a master prosthetic orthopedist whose Twinburg company designs, produces and fits patients with artificial limbs that run from basic $1,500 models to cutting edge, FES models that run $150,000. Students had a chance to meet with college representatives from a variety of universities such as Ohio University, Case Western reserve, Hiram College, Notre Dame College, KSU College of Podiatric Medicine, The Ohio State University, explore healthcare careers in Imaging, Podiatry, Research, and osteopathy; learn about Cleveland Clinic's summer youth internship programs and explore the many interactive science displays while getting to know their classmates in level one and two!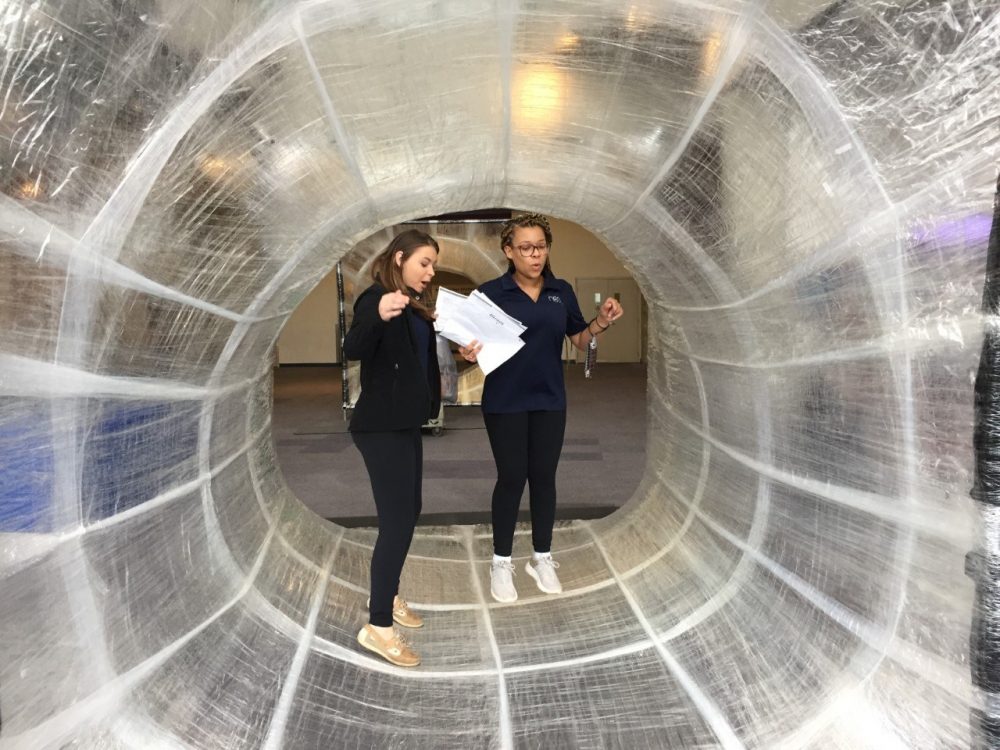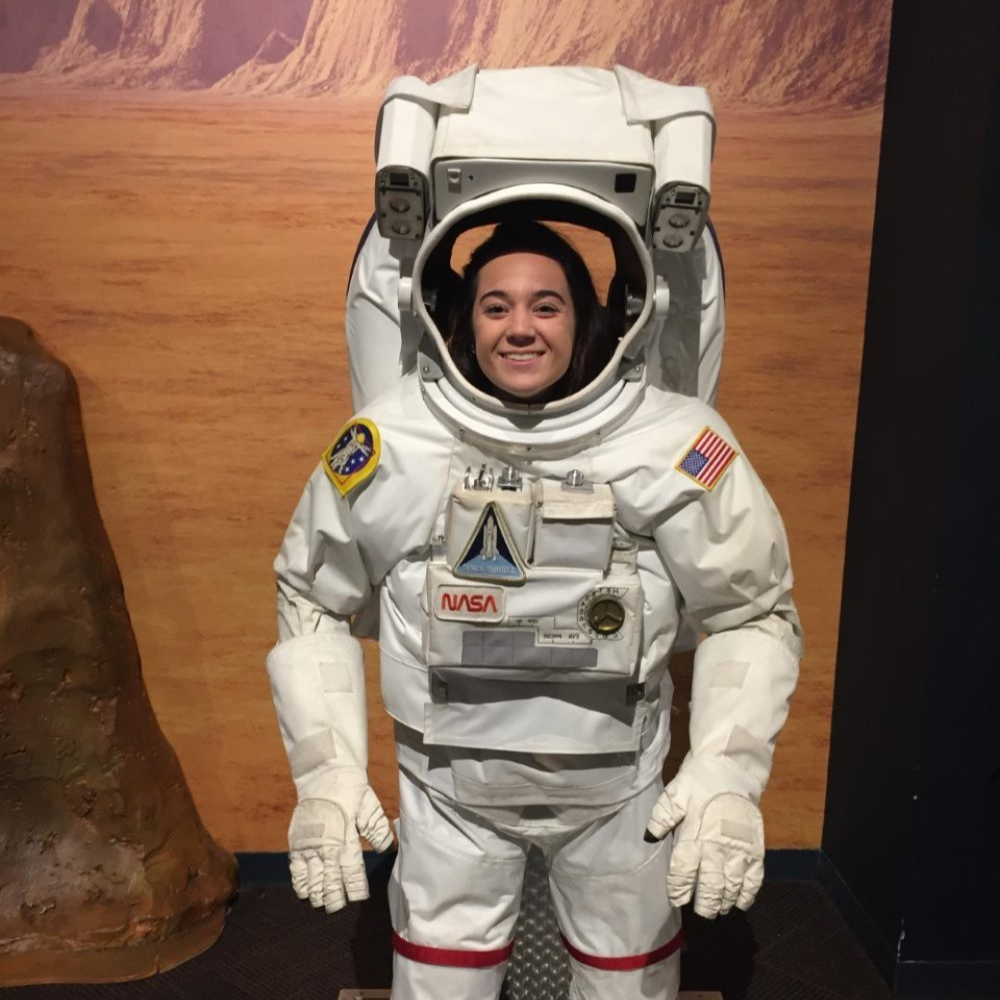 Health Careers Technologies Students Volunteer with the Mobile Dental Clinic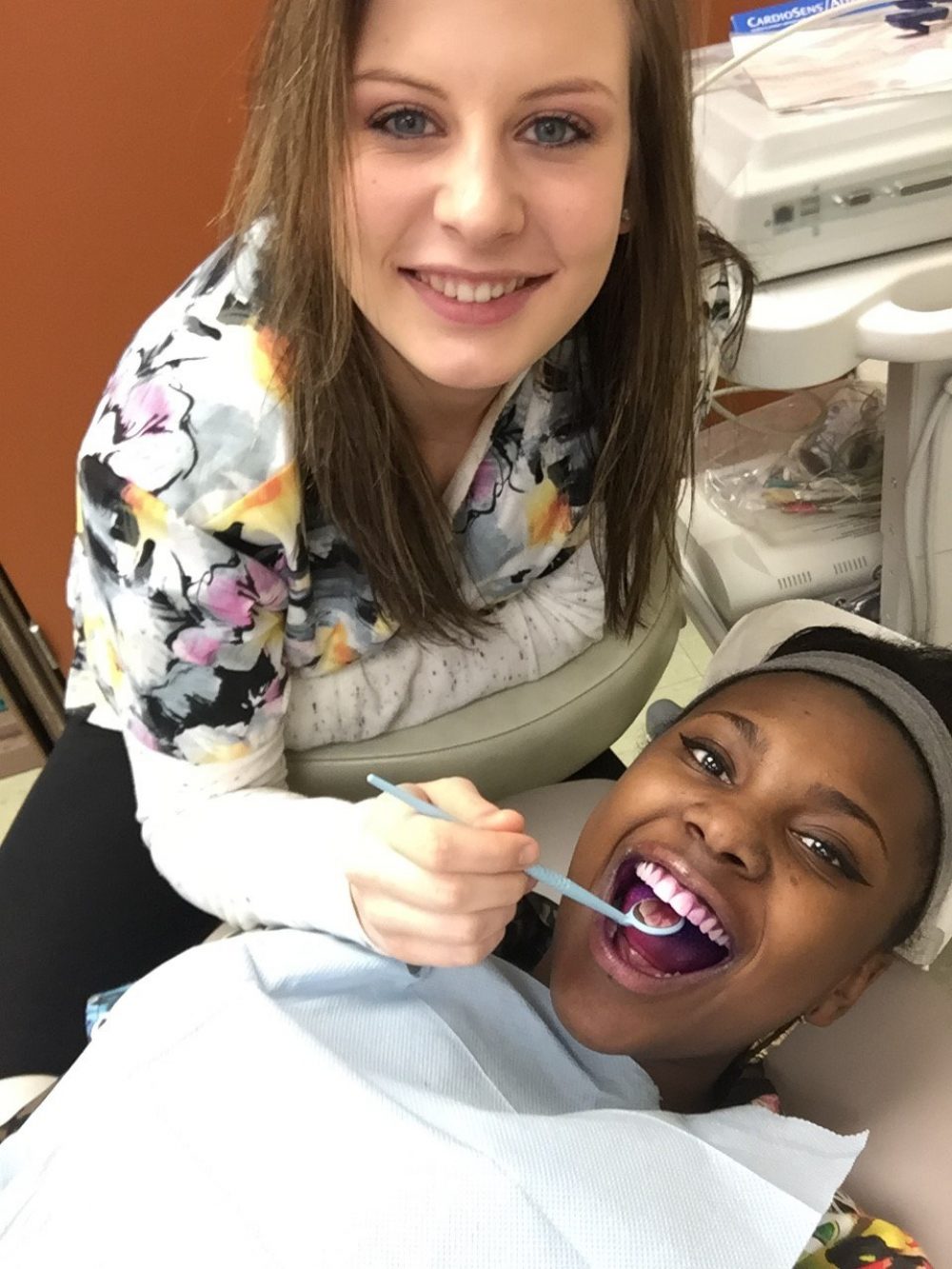 Health Careers Technologies Seniors, Lily Young and Teya Thomas, have the opportunity to give back to the community while practicing their dental assisting skills. Both students currently assist District Nurse Rita Baker by volunteering to help with the mobile dental clinic. The mobile clinic is staffed by local dentists, dental assistants and dental hygienists and visits our local elementary and middle school to perform dental exams, cleanings and restorations.